Available in Microsoft Teams
Bring GiveBack to where your people work with our Microsoft Teams application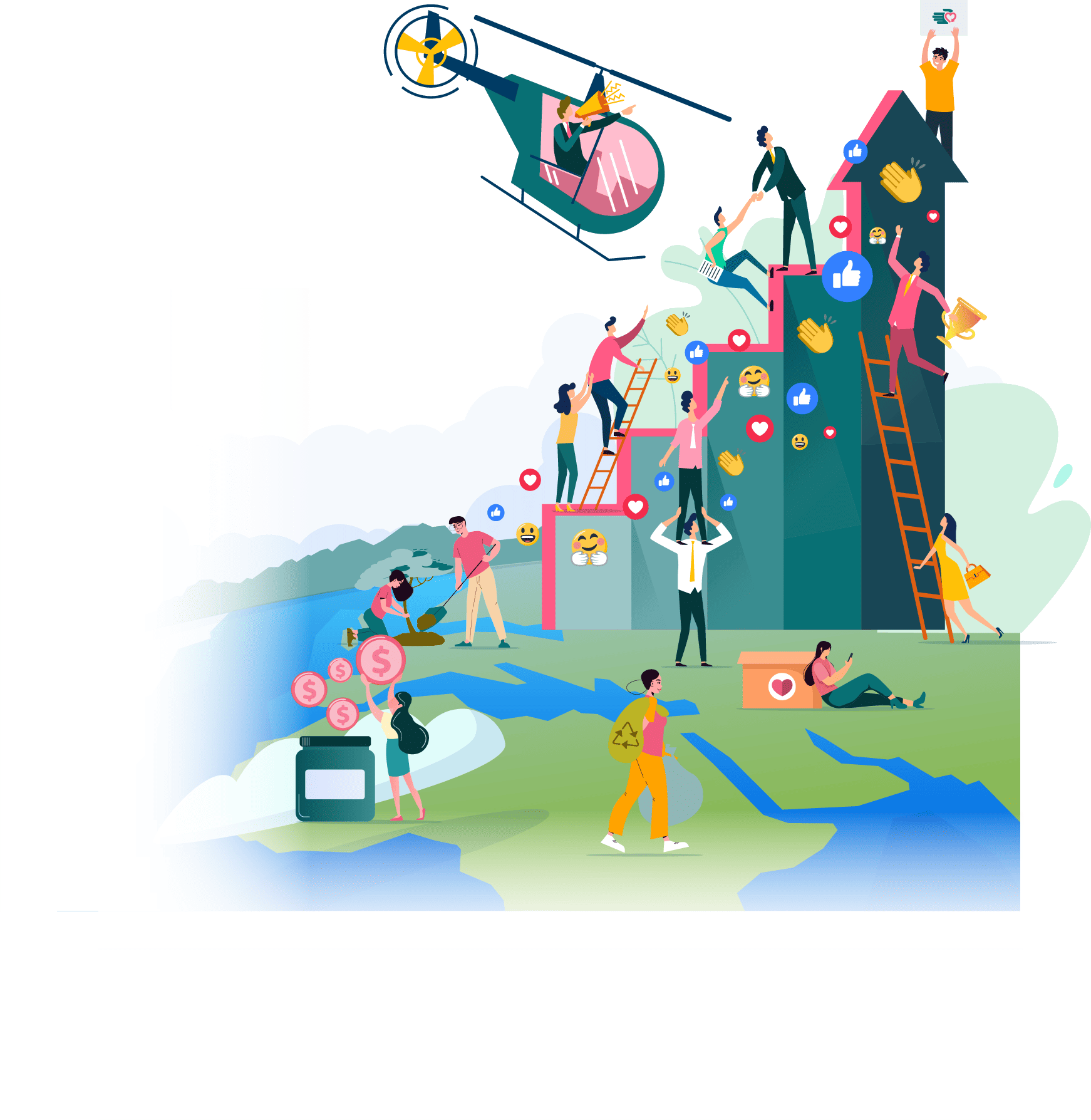 GiveBack for Microsoft Teams
Giveback helps organisations create, capture and share their environmental, social and community activities in near real-time.
There is a growing need for organisations to more effectively capture existing activities happening across their business as well as provide a channel to build on awareness and participation across the employee and partner groups. Through its social networking and leaderboard features, GiveBack can communicate and connect these objectives and programs to an organisations broader employee base and activate employees around the businesses social and sustainability goals. This helps achieve meaningful employee engagement and program outcomes while enriching the employee experience and increasing social value.
GiveBack is an application for Microsoft Teams. It extends the functionality of the existing collaboration software to provide a tool for all employees to be able to coordinate, participate and share their social and environmental activities. It combines this with an administration dashboard that allows organisations to capture, store, retrieve, communicate, promote and report on these efforts both internally and externally.
In order to use this app, your organization needs to have an active GiveBack account.
For support and frequently asked questions, check out our website.